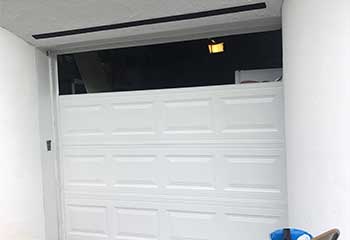 Garage Door Installation
Customer Issue: Mr. Holmes wanted the garage doors of his new garage to be sleek and stylish. He called us for suggestions and installation.
Our Solution: We offered various suggestions based on Mr. Holmes' preferences and wants. He ultimately decided that a set of Clopay Modern Wood garage doors would be perfect. They had the aesthetic he desired, and insulation as well to keep down energy costs. Our professionals got each door secured onto the tracks, then set up the springs and cable before testing the balance.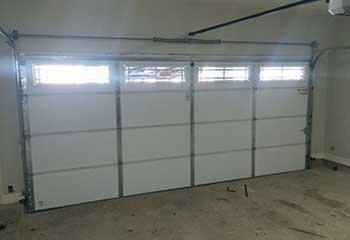 Spring Replacement
Customer Issue: The Roussettes' automatic garage door was due for some new springs, and they called to get us to help.
Our Solution: Our standard spring repair formula served us well here; after the customer removed her car to give us room, our team loosened the torsion cones to slowly let the springs loose. Then the springs came off, the spindles got cleaned and oiled, and our new springs went in for testing.
Stellada Roussette
- Hemby Bridge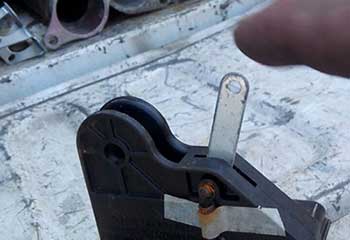 Opener Repair
Customer Issue: The opener trolley kept making alarming noises halfway down its rail, and the opener eventually pulled it back, preventing the door from opening.
Our Solution: After unplugging the opener and locking the door closed, our team removed the trolley unit and found its gears badly corroded and warped. By the follow up appointment the next day, we had procured a replacement trolley of the same model from Sears, and installed it.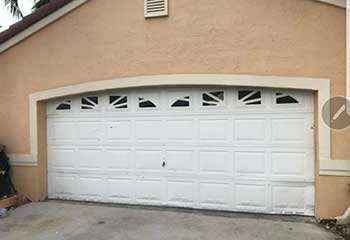 Panel Replacement
Customer Issue: Needed panels replaced.
Our Solution: Mr. Garcia had accidentally broken two panels on his old garage door. We found exact replacements and installed them perfectly to his complete satisfaction, and left only after making sure the door was perfectly balanced.
Garage Door Off Track
Customer Issue: Mr. Harvey needed our team to put his garage door back on track and make sure it was operating correctly.
Our Solution: We reset the customer's door, tightened some bolts and made sure the door was aligned properly to insure it was operating correctly.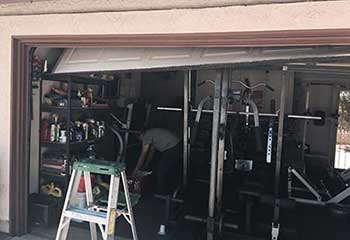 Garage Door Troubleshooting
Customer Issue: The customer's garage door was not working properly.
Our Solution: Our technician found there were several problems including a broken sensor, cracked roller, and slight misalignment. He took care of all problems and made sure the door was working properly again.